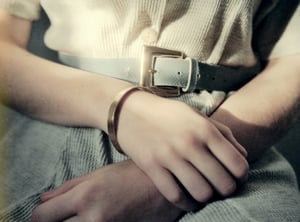 €

39.95
These fair trade bracelets are handmade by silversmith Raju from Nepal. They are made from brass, and engraved with the text 'home is where your heart is' in my grandmother's handwriting. Raju is connected to a fair trade company, which will invest the profits in their schooling programs, small orphanage, day care and workplace in Patan, Nepal.
Every bracelet comes in a handmade and letter pressed box, made from non dyed Lokta paper. The Lokta paper itself, is also made by hand in the same little factory in Bhaktapur, Nepal.
At the moment there are only 160 pieces made. Each piece is hand numbered by me before I ship them.